Ugh…really, though! Enough with all of the fancy media speak and marketing terms!
You want clients. We want you.
Here's the thing; not unlike most businesses, you are most likely just ever so slightly askew on believing everyone out there should be a client, and that you need to be as broad and general in your marketing in order to attract each and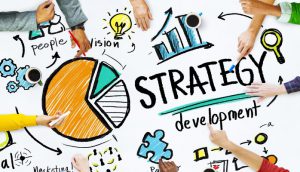 every one.
We don't necessarily believe that.
Being strategic in your marketing is smart. It is. Understanding who to market to (and 'when') is the basis for that, however, so we need to start there. We need to look at what you're doing now, where you want to take your business (or product, or sales career), and tell you where we need to be focusing your marketing efforts. You may not agree with us, but that's not a prerequisite in hiring us.
No matter your budget, there's opportunity out there for you in attracting your next few clients, or next big gig…so let's talk. You give us your figure, we'll figure out how to put it to work for you. And hey, if the delivery of your message is strong – or your product is set to revolutionize your industry's market, maybe we should be booking you as a podcast guest through our sister company; Interviews On Demand! 
No matter the strategy, let's find your market…and then let's market it like there's no tomorrow!