Social Media Engagement is one of our main gigs. Our passion.
If we could date strengths, we'd probably have 'Social Media Engagement' out for dinner and a movie next weekend.
It's fun, yet passionate and insightful. It's filled with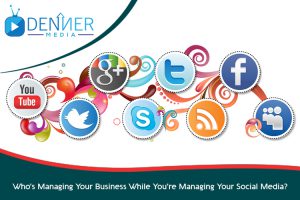 questions, yet informative in the next thread. It's drama, and it's peace.
You have an absolutely amazing opportunity in front of you right now.
You know your business. It drives you. It excites you. You have the answers for questions your clients haven't even thought to ask yet. Why would you try to muddle through social media when you have us?
You focus on being amazing. Let us focus on your social media.