ROBB HARTLEN; Creative, Media and Video Production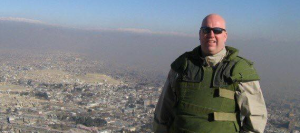 Because seriously…who wouldn't want someone with over 20yrs in various media positions managing the production of their footage and design? Especially when they guy throws on a vest and spend time in the middle east in order to tell a story? Yeah, we thought so too.
Let's get him work on what's next for you. Mastering today's world of video. Telling the world about you in a stunning, masterful, visually journey aligned with everything you've ever dreamed people would see when thinking about your company, product, or venture.
JOE TREVORS; Founder, Lead Creative and Development Consultant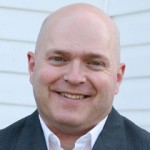 He's been crafting marketing messages, and has been branding anything sitting still long enough to be branded for almost too many years now, but his passion for researching and living 'engagement' brought him to form DENNER Media.
Whether it's during one of his speaking engagements (and advocacy) on PTSD via his PTSDeprogrammed and Defying Our Demons platforms, his booking agency duties as Lead Podcast Matchmaker at his Interviews On Demand brand, or here, it's his constant drive to 'do it differently' that motivates him.
To help you tell your story in a more engaging way. To find ways to deliver messages that others want to hear in a world where people gloss over thousands of messages at any given time if they're not immediately relevant to their current state of hurry.
Let him tell your story.